The D zero fleet gathered to race for the Steve Nicholson Memorial Trophy on 28th January 2017. The venue for the race was the Northampton Sailing Club. It was the sixth round of the Winter Series. There were a total twelve boats entered for the race that included Ian Morgan as the series leader along with notable sailors like David Summerville and Rob Lennox.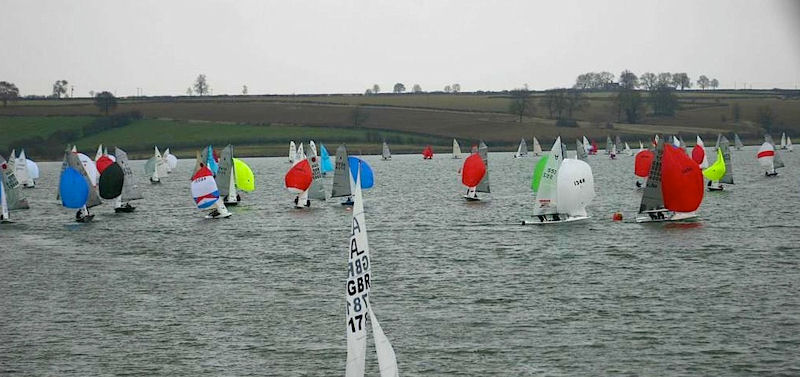 The winter conditions and injuries soon cut the fleet of twelve down to nine. Ian had to navigate the traffic as Rob and David were soon victims of injuries. In the first race there were a total of 55 boats and Ian had to go off the line as he had gotten mired in dirty air.
Speed of D Zero was such that Ian was able to continue and go ahead of other boats. Mandy and Tom were the other opponents who kept Ian online. The last lap of the first race included certain clever tactics, which apparently they had practised in training when they were in Jezera. These were deployed to keep off opponents like Eleanor, Mandy and Tom. End of Race 1 saw Ian coming in with class honors. There was a break after this which included lunch.
The double handers then participated in the second race. When Race 2 began Mandy was coming flying and close to Ian. However, the latter was able to stick to his lead and move to clear waters. Overall the races were interesting for all participants who stuck to the end of it.
Even with chilling weather conditions the club had several spectators who came by to cheer the participants. The social atmosphere helped to liven up the air as well as make the camaraderie good among the participants. Indeed, in the lean sailing season such events are welcome by sailors who get to hone their sailing skills and not let it rest.